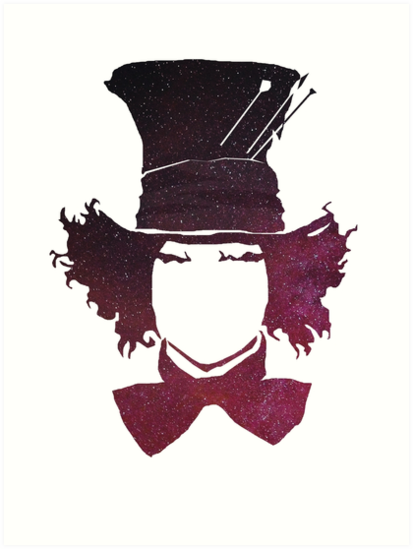 Today, the Mad Hatter tournament will kick off. In only a couple of hours, the first round pairing will go online.
For now, this will be largest tournament played on Vassal ever. I'd like to thank everyone again for their support and for making sure this will be an awesome community-led event.
Being community-led, me and Sam (The Longshanks) came together and made the following happen:

The Mad Hatter tournament is now a Community Championship – a yearly returning international tournament with a badge and title on the line! Who will become the Maddest of Hatters of 2020???
"But Hat, will this mean that the Mad Hatter will be a Vassal tournament?"
For this year, it is. The year 2020 will be the year of the least amount of contact-tournaments due to the pandemic. But next year, I'm hoping it'll be possible to go for an actual face-to-face tournament! I'm already asking around and looking for possible venues. 😉
"So Hat, this all looks great, but is there something to win here other than internet points?"
Yes, there is!
Besides having a couple of Organised Play Kits lying around, I also still have some Inspiring Hat dice and 30mm base proxies. These winnings will go to the #1, #2 and #3 placed coaches – the absolute madlads!
Also, I will keep record of the amount of take-outs/goals every player has dealt/scored. The TO- and Goal-Masters will also receive some prizes.
Also, I've had some help from the community itself with the prize pool. Alejandro Palmeyro from Argentina had a pro-painted metal Infamy Harry 'the Hat' model just lying around, which he never used in a game, ever. He offered to send it to me to add to the prize pool, as well as some Chessex-made dice from his gaming club. Alejandro – you rock!
Please show some love to his gaming club, and obviously to the painter!
Lastly, there of course is the matter of the last place spot. This player will be sent a wooden spoon, with a personal message from myself.
Also, if there are any more out there that would like to add to the prize pool, I'd greatly appreciate it! Contact me, and we'll figure it out. 🙂
"All right, Hat, so what do we have to do to keep this tournament running smoothly?"
Glad you asked, buddy! I'd like to keep the community up to date to what is happening during these six weeks, so I will be needing all players to send me the following list after each game they've played:
What six models did you play?
How many take-outs (captain, mascot ánd squaddie) did you make?
How many goals did you score?
Did you perform any ringouts? If yes, how many?
Did your mascot take someone out, or score a goal? If yes, how often?
Also, for every round, I will be doing the following:
I will ask the Table 1 match if it's possible for me to join and record the game for a video battle report with my commentary, which will be found on YouTube in time.
I will ask two randomly chosen tables if they'll provide me with some screenshots and a list of highlights from their match. These battle reports will be found on this blog.
I will also provide a full battle report of my own match, which will also be placed on this blog.
"Will do, Hat. What will happen when haven't played our match within the one-week period between rounds?"
To keep the tournament running, I'll keep on posting new rounds each Sunday. Have you not yet played your match, then that'll mean that you've got two matches to play in the next week. I will obviously also check on why the game hasn't been played yet.
If you find that you don't have the time to finish the match within the one-week period, contact me and we might be able to work something out.
If you find that you don't have the time to keep up with the matches, please let me know and withdraw from the tournament, so we can keep it going in orderly fashion, and not have to deal with loads of unfinished matches.
"Seems fair. Anything else?"
Nah, that'll be it for now. I'm hoping you all are just as excited as myself for the tournament. Let's find out who the absolute madlad of 2020 will be!
Hat out!