Hi all, Niels here.
There were multiple reasons why myself and, at the time, Jeroen started the Guild Ball Community Project (GBCP). One of those was obviously our love for the game, and not wanting to see it die. Another one was our idea of "the game wasn't finished" – the Alchemists, Brewers, Blacksmiths and Masons didn't have their Minor Guilds yet!
After we'd worked on the 4.4 GBCP game errata and the feedback we'd gotten on it, we felt like our Rules Committee were ready to try and tackle a new challenge: designing a new Minor. The choice was easy – the Alchemists were the ones to receive theirs first, as it was mentioned on various types of media that their Minor was already being designed, called the Lamplighters. So we started working…
Oh man, this was something that nothing could've prepared us for. We do not envy Steamforged at this moment. Artwork, card design, rules design, playtesting, terrain sculpting, model sculpting… There are so many people I'd like to personally thank for all the work that they've put into the final product that you will see today. You've already seen the cards, you might've even playtested them in our community playtesting event. But now it's time for the model and terrain sculpts.
For the model sculpts, we've worked with a freelance sculptor. Immediately after our first conversation, we knew: this will not be a thing, unless we can get some crowdfunding going. Enter our Lamplighters Kickstarter, which was a MASSIVE success!
Thank you all for helping us realise the final stages of this project!
We were hoping to scrounge together 3400 euros to basically fund all the work for the model sculpts, but at this moment in time, the Kickstarter has provided us with just over 7200 euro!
Special thanks to our 100-Club:
Albert Cox
Martin Rockenfeller
Owen Bell
David Cameron
Michal Rudzki
Josef Haydn
Barry Gingell
For those wondering about where the excess will go: 100% of the budget will be utilized to create content for the GBCP, the game and the community while no profit will be made by the team members.
Nightlight and Soot
Nightlight and Soot have been sculpted to suit their artwork – the captain leisurely hanging back on the shoulder of the mascot. Obviously, for gaming purposed it'd be better to not have them on the same base, so we also added a version of Nightlight that can be set onto an also added chimney.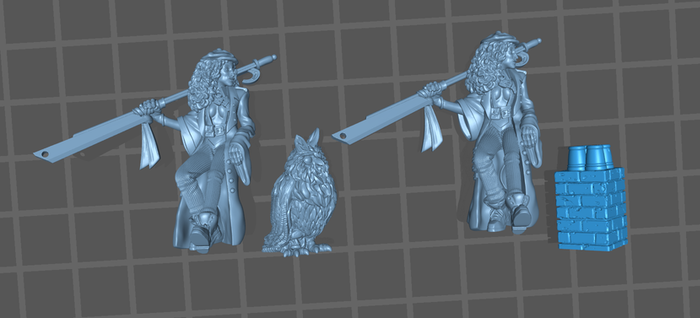 Beacon and Wick
The two pure Lamplighters were some of the first models to be sculpted for this endeavour. While Wick is pretty straightforward, Beacon also has two possible version – on his ladder, or without his ladder. Therefore, we've added his hand on the ladder, or his hand on its own, making it possible for you to choose which of the two you like most.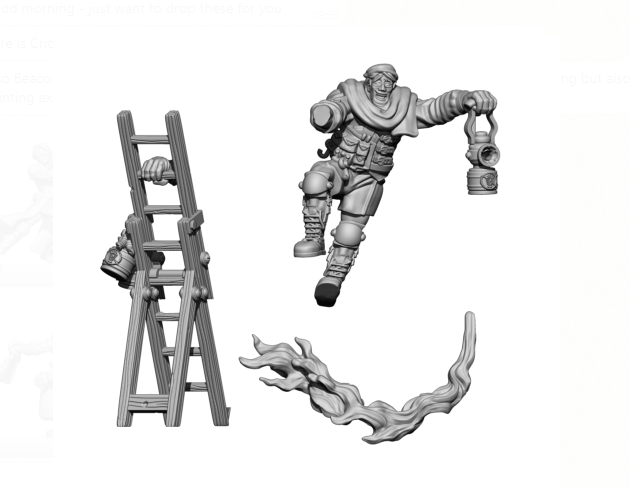 Heat and Phosphor
The two play-up Lamplighters are very much different from each other. Whereas Phosphor has a laid-back, chill pose, Heat is all about dynamic posing and smoke effects. We're hoping to see some awesome paintjobs on the Heat model!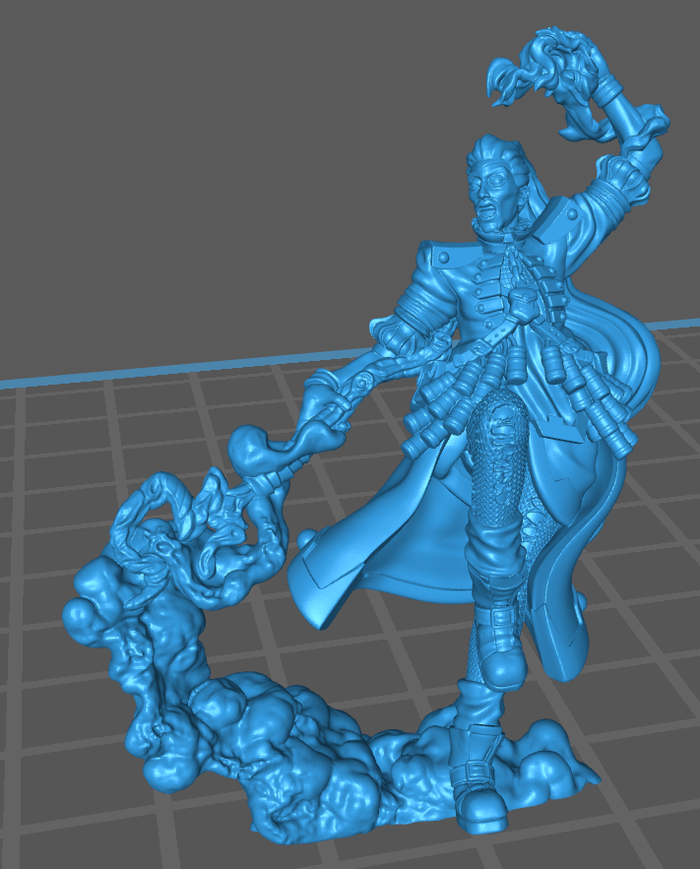 Alternate Crucible and Mercury
Obviously, as with most other Minor Guilds, the play-down models are supplied with an alternate sculpt. Crucible and Mercury have aged somewhat, and it shows. Crucible isn't the sweet little girl anymore, and Mercury has grown to really embrace his flame-throwing capabilities.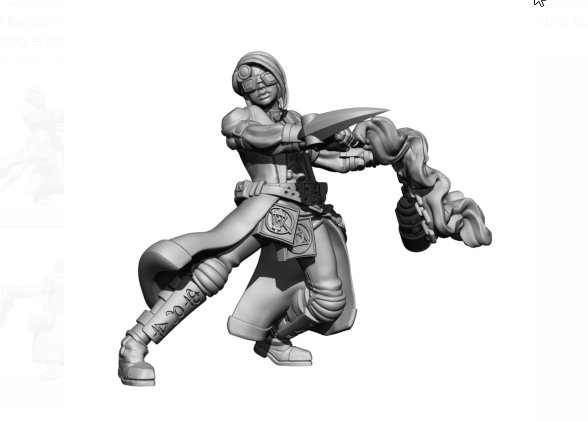 Goalpost and Terrain
The goalpost and terrain-work is rather straightforward. Lanterns, ladders, etc. They're not supposed to be the eye-catchers of the diorama – the team themselves should.
I myself would like to also thank Skerolf (@Wandler), because, as creative liaison, he's been the main driving force of this sculpting project. Without him, we would've never been able to stick to our deadlines. Well done, buddy!
Once again, we'd like to thank you all, and we hope that this concludes our Lamplighter design and release timeline.
Also, here's a little taster for some Lamplighter lore…
If there are any questions, do not hesitate to contact us via Discord, Twitter (@guild_ball) or email us via guildballcommunityproject@gmail.com.